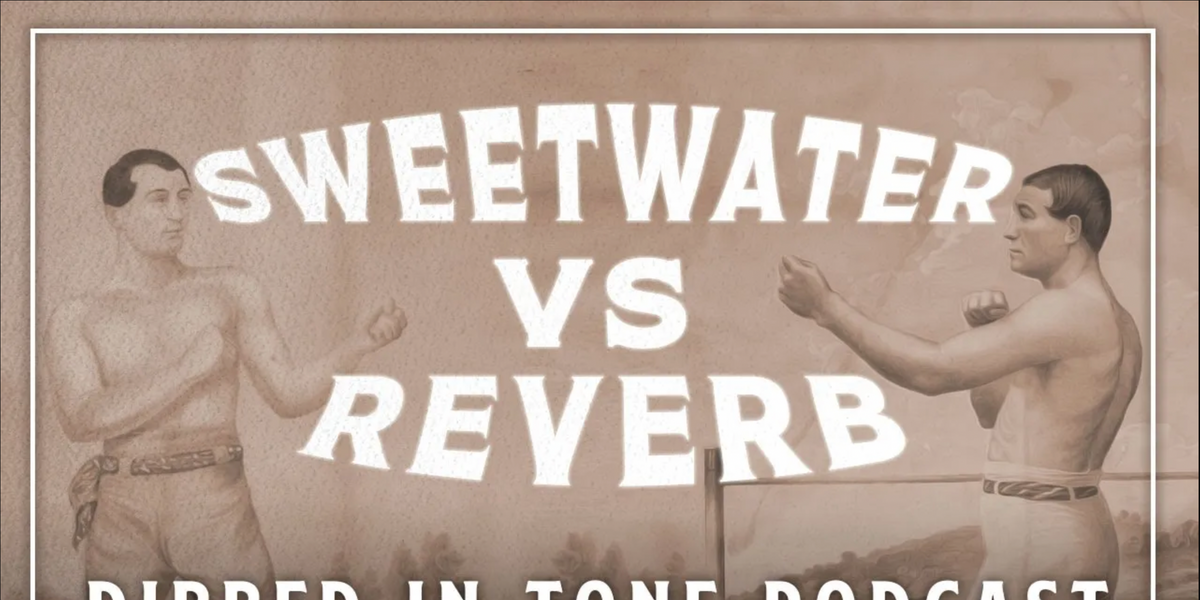 It's a bit difficult to separate fact from fiction considering that these guitars aren't easy to get your hands on. Fender Telecasters made in the 1950s and 1960s sell for over $20,000. But the old is about to become new again. Fender's American Vintage II Series includes 12-year-old-specific electric guitar and bass models from over two decades, spanning 1951 through 1977, that replicate most of the specifications of their original counterparts, but are produced with modern technologies that ensure uniform construction and feel.
Chronologically, the series begins and ends, as it should, with the Telecaster – beginning with the caramel blonde, blackguard 1951 Telecaster (built with an ash body, one-piece U-shaped maple neck and radius fingerboard 7.25 inches) and ending with the 1977 Telecaster Custom, which features a C-shaped neck, a CuNiFe magnet-based Wide Range humbucker in the neck position, and a single coil at the bridge. The rest of the series covers the highlights of Fender's repertoire: 1957 Ash or Alder Stratocaster, 1960 Precision Bass, 1961 Stratocaster, 1963 Telecaster, 1966 Jazz Bass, 1966 Jazzmaster, 1972 Thinline TV, 1973 Strat, and 1975 Telecaster Deluxe. The 1951 Telecaster, 1957 Strat, 1961 Strat, and 1966 Jazz Bass will also be offered as left-handed models. Selling prices range from $2,099 to $2,399.
Fender '72 American Vintage II Telecaster Thinline Demo | First look
Specified to please
Each guitar in the series sports the era's 7.25-inch radius fingerboard, a mostly discontinued specification found on Custom Shop instruments – Mexican-made Vintera models and Artist Series guitars. from Fender like the Jimmy Page, Jason Isbell and Albert Hammond Jr. models. Most modern fenders feature a 9.5 inch radius, while Gibsons' radii reach upwards of 12 inches. Videos experiencing the playability of the 7.25 inch radius attract tens of thousands of viewerssuggesting both a modern fascination with and a lack of exposure to the ray among some younger and less experienced players.
TJ Osborne of the Osborne Brothers chooses a 1966 American Vintage II Jazzmaster in Dakota Red.
Bringing the 7.25″ Polarizer back to the entire series is a gamble, and it's been nearly five years since Fender released year-specific models. But Fender executive vice president Justin Norvell said that two years ago, when Fender's brains were conceptualizing the American Vintage Line II, they decided it was time to "go back to the well."
"We did the same [models], the same years, over and over again for 30 years," says Norvell. "We really wanted to change the line and expand it to new things that we hadn't done before and pick different years that we thought were cool."
"It takes a lot of work to go back in time and somehow discover the secret sauce recipes."—Steve Thomas, Fender
In deciding the years of production, Fender drew inspiration from what Norvell calls a "huge cauldron of information" ranging from Custom Shop master builders to vintage model collectors to ex-employees of the 1950s and 1960s. hands-on manufacturing during Fender's golden years meant that guitars produced during the same year would have stark differences in design and finish. So the team had to source several versions of the guitar from the same year to decide which models to replicate. Norvell says that some purists would advocate "the cleanest, meanest type of variant", while others would advocate more esoteric and rare versions. Norvell says that ultimately the team chose the models they felt best represented "the guiding line of the story on our platforms."
Simple and agile, the Fender Precision Bass – here in its new American Vintage II '54 incarnation – earned its reputation in the hands of Bill Black, James Jamerson, Donald "Duck" Dunn and other founding players.
Norvell says the American Vintage II Series was developed, in part, in response to calls to replicate vintage guitars. Just like with classic cars, he says, people are passionate about year-specific guitars. Plus, American Vintage II fits perfectly with the yearning for a bygone era fueled by the pandemic. "For some people, those specific years are representative of the experiences they had when they first started playing guitar, or of a favorite artist who played guitars from those eras," says Norvell. "They are touchstones for these stories, and that makes them very desirable."
Crack Codes
Fender's electric guitar research and design team, led by director Steve Thomas, delved into the company's archive of original drawings and designs, tracing all the way back to Leo Fender's original shop in Fullerton. , in California. They found detailed notes, including body woods documenting what changed mid-year on some models. In mid-1956, for example, Stratocaster bodies changed from ash to alder. This meant that the American Vintage II 1957 Stratocaster also had to be made of alder. This, in turn, meant making sure there was enough alder to meet production needs.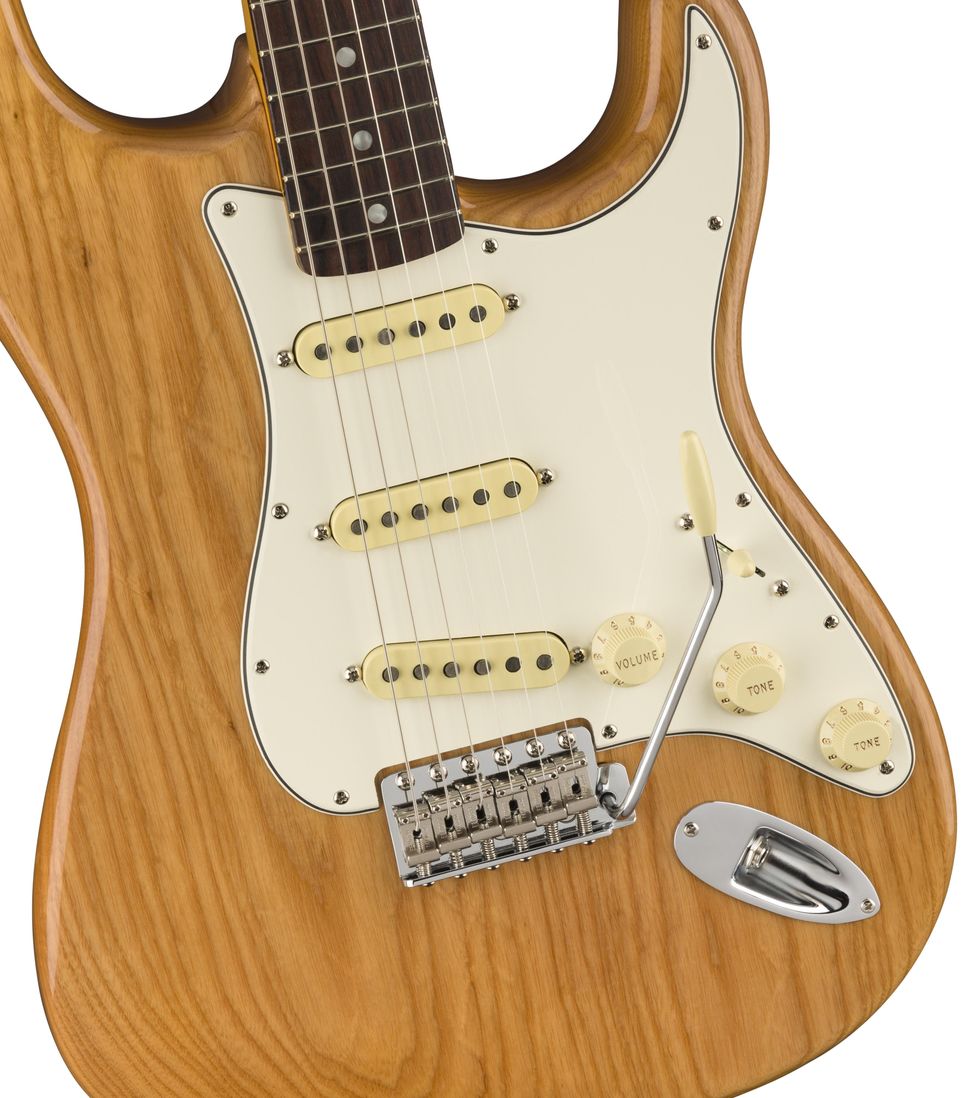 Among the Stratocaster recreations in the series is this 1973-style instrument, featuring an ash body, maple C-shaped neck, rosewood fingerboard, and the company's Pure Vintage single coils.
Thomas and his team uncovered another piece of the production puzzle by researching how the pickups for this same 1957 Strat were made. "We realized that if we incorporated a little more pinch control on the winders, we could more effectively mimic the way the pickups would have been hand-wound in the 50s," says Thomas. "It takes a lot of work to go back in time and somehow discover the secret sauce recipes."
Thomas proudly calls the guitars "some of the finest instruments we've ever made here in the Fender factory", pointing to the level of detail put into the design features, including the more delicate lacquer finishes that take longer to harden and to dry, and vintage-correct tweed cases for some guitars. New pickups were incorporated into the series, such as a redesign of Seth Lover's famous CuNiFe Wide Range humbuckers, which were discontinued circa 1981. Even finer details, such as the width of the 12th fret points and the material used for they have been worked on. Three different models in the range feature clay dot inlays at unique, year-specific spacings.
Ironically, modern CNC manufacturing now makes these design quirks consistent features in mass-produced instruments. Whereas the craft guitars of the 50s and 60s varied a lot from instrument to instrument. "Everything has to be in the perfect location, and that wasn't necessarily back then," says Norvell. "Now it can be."
Do not look back
With this new series so firmly rooted in the rose-tinted past, Fender runs the risk of only reaching vintage-obsessed players. But Norvell says the team, while keen on period detail, sought to strike a balance between vintage spec, practicality and playability. The 1957 Stratocaster, for example, has a 5-position switch instead of the original's 3-position switch. Norvell also claims that the old-school "ergonomic" radius feels great when tuning. "It may not be [right for] a shredding machine, but it feels great and effortless.

The 1966 Jazz Bass is also represented, presented here in a left-handed version.
Norvell also pushes back against the idea that Fender is playing it safe by indulging in nostalgia and building on their past successes. He says that while vintage models are some of the most sought after on the market, the team "deliberately didn't stick to safe bets", citing unusual year models like the 1954 P Bass and 1973 Stratocaster. .
There's a good reason why anything from the "good old days" touches every generation. We are constantly plagued by the belief that what was before is better than what we have now. But with the American Vintage II series, Fender makes the case that guitars from the 50s, 60s and 70s can very easily be a relevant part of the 2020s.
window.REBELMOUSE_LOWEST_TASKS_QUEUE.push(function(){
function setCookie(name, value, expires) { var cookie = name + "=" + value + "; path=/; domain=." + location.hostname.replace(/^www./i, "");
if (typeof expires !== "undefined") { var now = new Date(); now.setTime(now.getTime() + expires * 24 * 60 * 60 * 1000); cookie += "; expires=" + now.toUTCString(); }
document.cookie = cookie; }
function getCookie(name) { var cookies = document.cookie.split(";"), toReturn;
for (var i = 0; i < cookies.length; i++) { var cookie = cookies[i].trim(); if (cookie.indexOf(name + "=") === 0) { toReturn = cookie.substring((name + "=").length, cookie.length); } } return toReturn; } (function() { var pageviewCount = getCookie("pageviewCount"); if (typeof pageviewCount === "undefined") { pageviewCount = 1; } else { pageviewCount++; } setCookie("pageviewCount", pageviewCount, 30); })(); }); window.REBELMOUSE_LOWEST_TASKS_QUEUE.push(function(){ var onWindow = function(event, callback) { if (typeof window.addEventListener !== "undefined") { window.addEventListener(event, callback, false); } else { window.attachEvent("on" + event, function() { callback.call(window); }); } }; var onWindowLeave = function(callback) { onWindow("mouseout", function(originalEvent) { var event = originalEvent ? originalEvent : window.event, element = event.relatedTarget || event.toElement; if (!element || element.nodeName === "HTML") { if (typeof callback === "function") { callback(); } } }); }; onWindowLeave(function() { dataLayer.push({ "event":"exit_intent"}); }); }); window.REBELMOUSE_LOWEST_TASKS_QUEUE.push(function(){ !function(f,b,e,v,n,t,s) {if(f.fbq)return;n=f.fbq=function(){n.callMethod? n.callMethod.apply(n,arguments):n.queue.push(arguments)}; if(!f._fbq)f._fbq=n;n.push=n;n.loaded=!0;n.version='2.0'; n.queue=[];t=b.createElement(e);t.async=!0; t.src=v;s=b.getElementsByTagName(e)[0]; s.parentNode.insertBefore(t,s)}(window, document,'script', 'https://connect.facebook.net/en_US/fbevents.js'); fbq('init', '2443260782583307'); fbq('track', 'PageView'); }); window.REBELMOUSE_LOWEST_TASKS_QUEUE.push(function(){ IcreateElementChangeListener(".current-post",function(){ var allListicles = document.querySelectorAll(".rebellt-ecommerce"); var productArr = new Array(); var productPriceArr = new Array(); var allAmazonListicles = document.querySelectorAll(".amazon-assets-widget"); for(var i = 0; i .

#Sweetwater #Reverb