Craigslist
This Small Sunroom For Rent In Downtown Vancouver Has Stunning Views And A Curtain Of Privacy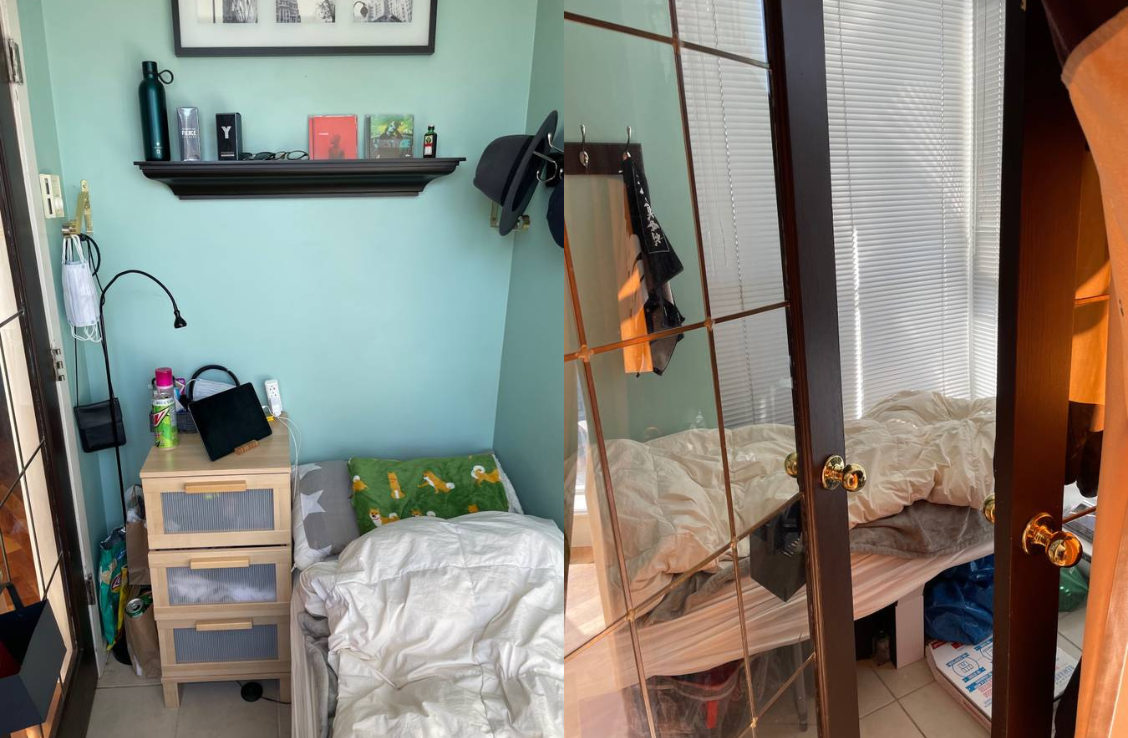 As Vancouver grapples with a housing crisis, more quirky rentals are popping up online.
In Yaletown, for example, there is a solarium in a high-rise building which is available on Craigslist. The small room with big views costs $800 per month.
For this price, the tenant will not have much space. The bedroom has enough space for a twin bed, a small set of drawers and a shoe rack, which are furnished. A few hooks on the wall and one of the doors are the only places to hang anything.
Speaking of the doors, as the room was built as a solarium – a room to enjoy the sun indoors – the only entrance to the room has a pair of (mostly) glass doors. This means that a curtain has been hung up so that the tenant has some privacy from the other two roommates.
"Comfortable, good for students or someone who needs a place to sleep with (not much) luggage," the ad notes.
Currently, the other two roommates are international students from Japan and Colombia.
In addition to the small space, the suite has a washer and dryer, as well as access to a swimming pool and sauna. There are a few rules to follow including no parties, no smoking, no pets and no visitors.


#Small #Sunroom #Rent #Downtown #Vancouver #Stunning #Views #Curtain #Privacy